---
SERVICE & REPAIRS
We are now offering Service Appointments from our Peckham Store.
Book a Lightweight, Middleweight or Heavyweight service on a day to suit you using our online booking platform.

OPENING HOURS
9am-6pm Monday – Friday
10am-5pm Saturday. 
If you've booked a service, please drop your bike off with us before 12 on the day or at any time the day before.
If you have any questions about products or services, don't hesitate to get in touch via email.
---
General Repairs
General repairs (punctures etc.) will be carried out from 10am-5pm.
There's no need to book an appointment, just give us a call on 020 7635 7005 to check our availability on the day.
- - - 
In these difficult times, Seabass Cycles would like to give something back to those in the area who find themselves most in need. Throughout the months of November and December, we will donate 10% of the profit from every Lightweight Service to Southwark Food Bank; a charity which seeks to help the most disadvantaged in the community.
If you don't need a service and you would still like to donate, we're gifting 10% from all sales of Seabass Water Bottles and all Seabass branded t-shirts. Visit our MERCH page to get yours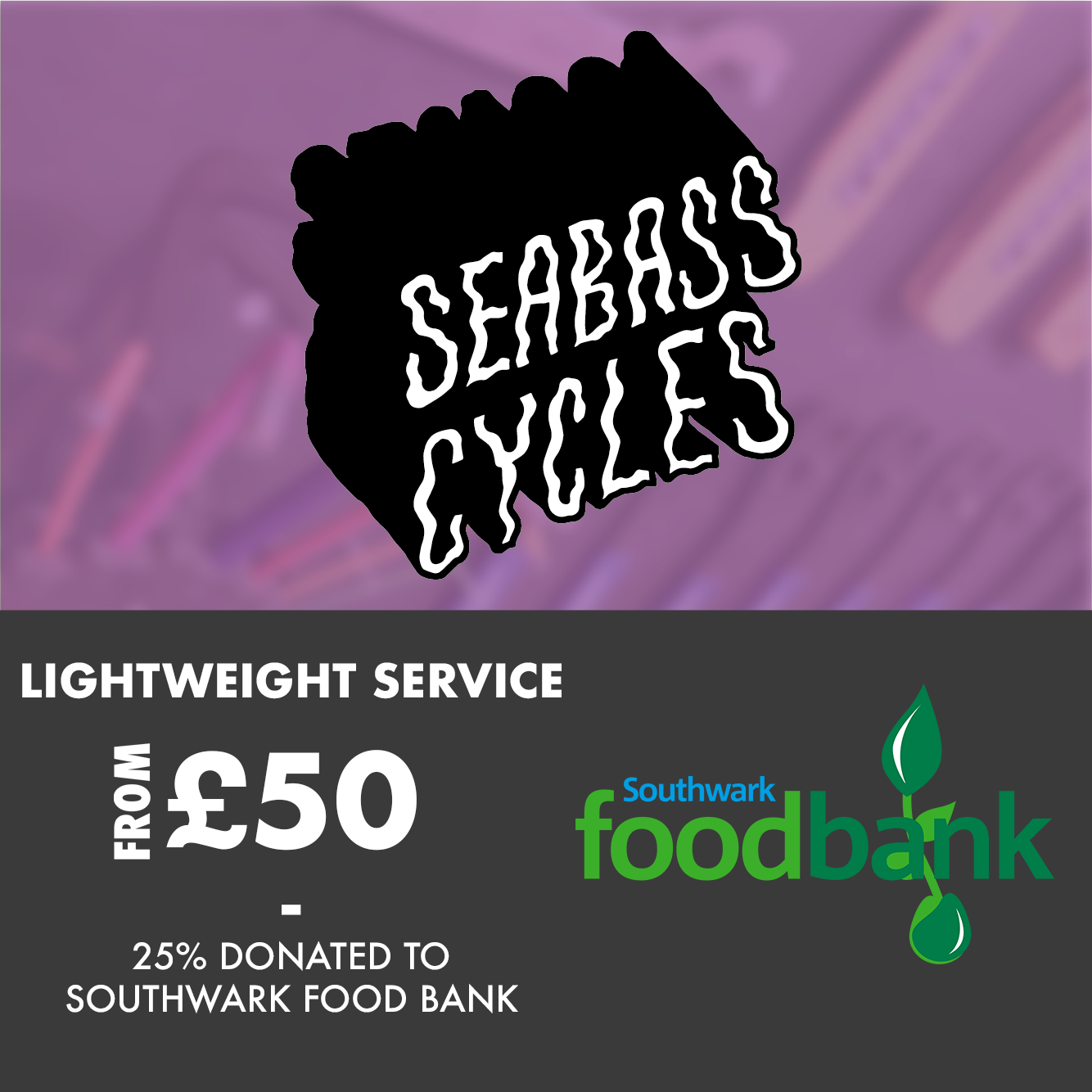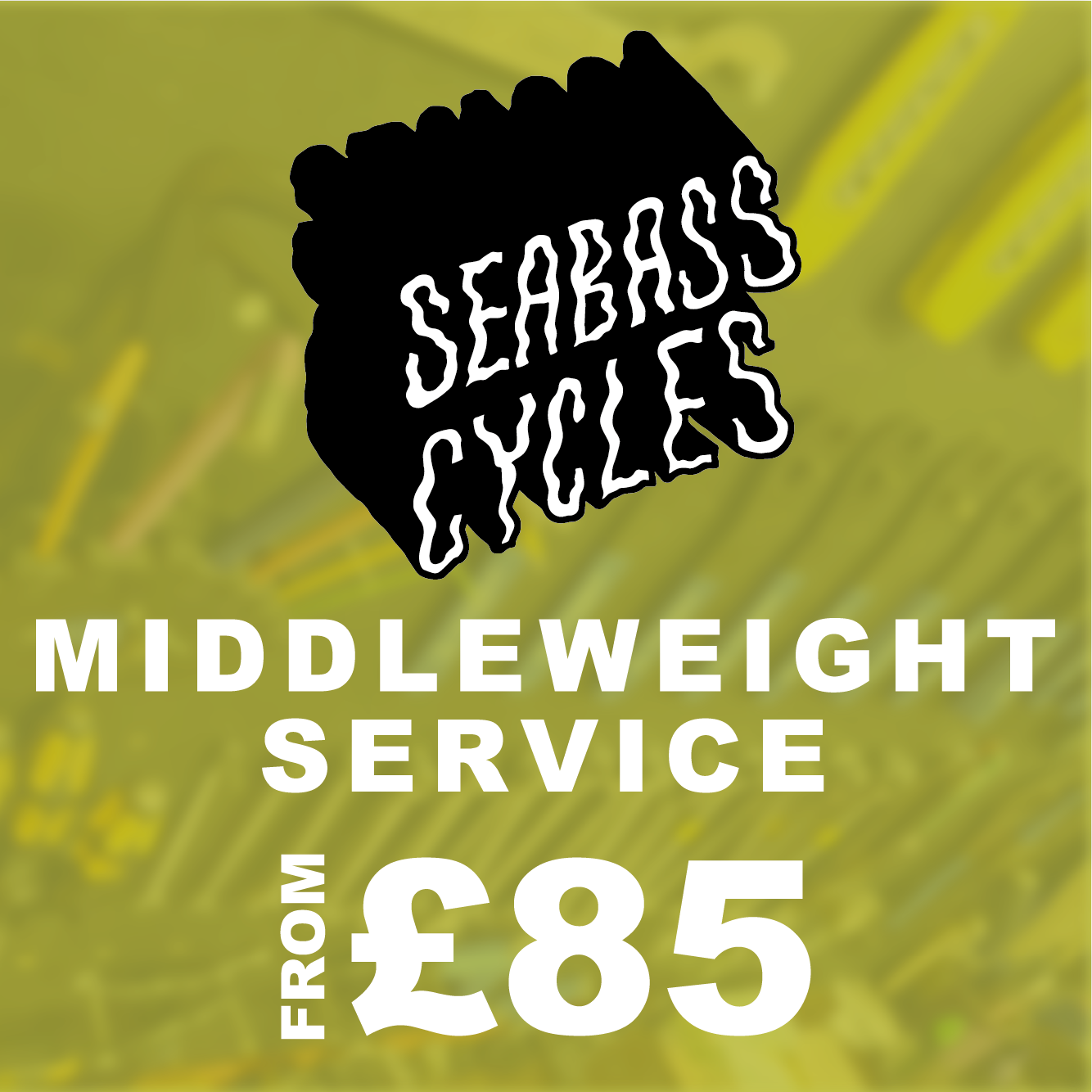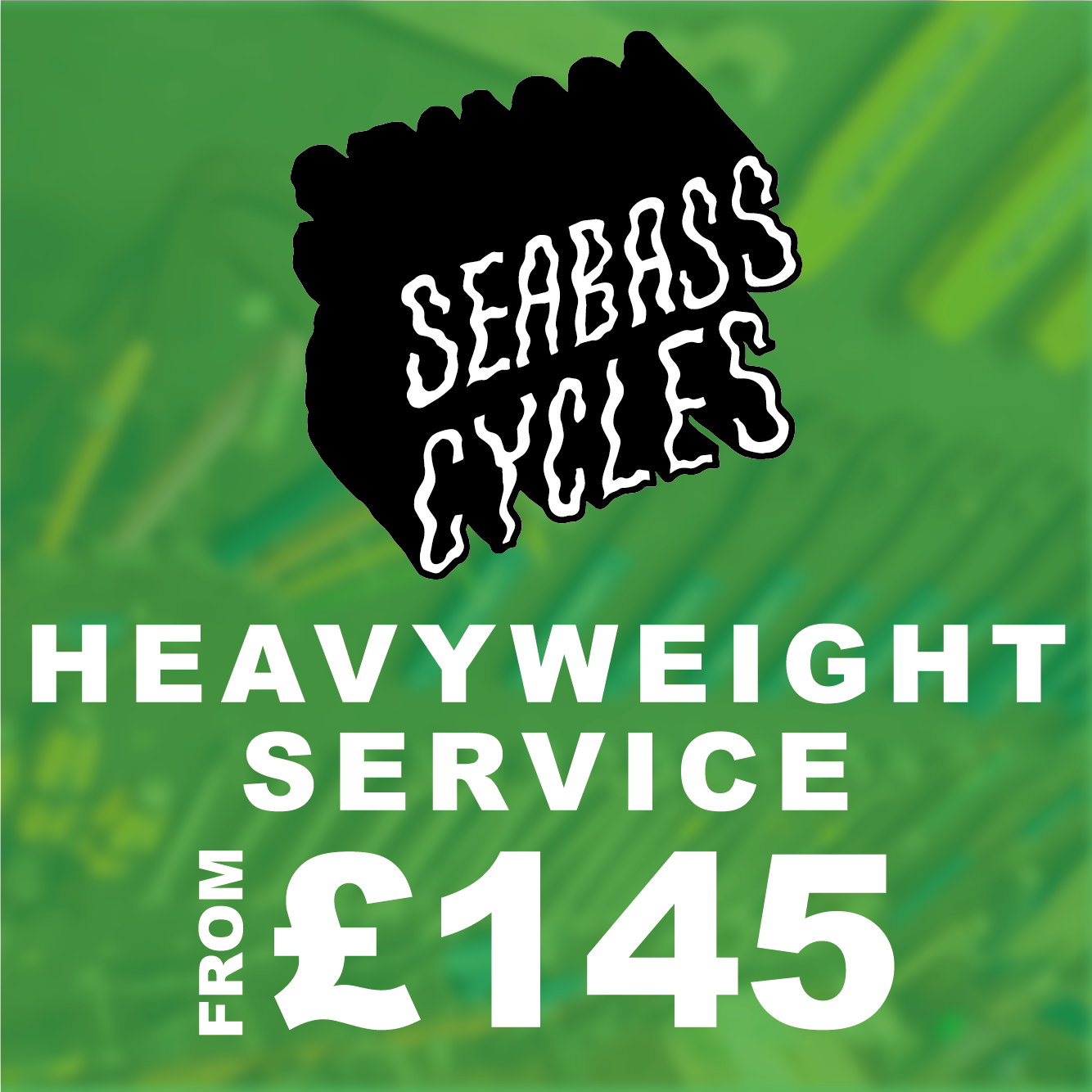 Showcasing your top categories helps customers easily navigate around your store. Be sure to add your featured categories to your home page.